So I talked about Duck Muck but I've made some progress upgrading the duck system.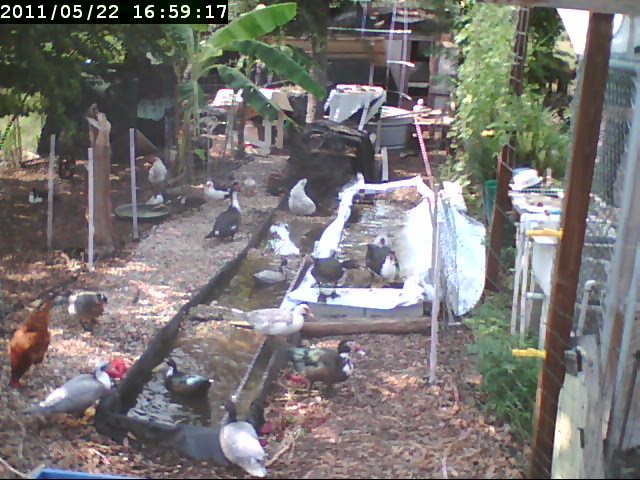 I've added a grow bed above the pump so the water gets filtered and then siphons down into the big duck tank which seems to help clear the water in the Duck tank.
Then I went on to add a duck play and settling pool beside the main duck bed. This is just a chunk of billboard liner that I had on hand. It is set into the little slope between my 300 gallon system and the existing duck bed. I put some concrete blocks on each end to hold them up and just folded one corner over into the existing duck bed over the gutter to direct flow the rest of the way into the end of the existing duck bed.
I've added some media into the ends of the new pool to act as ramps down into the water for the ducks but I will leave it mostly as a settling pool and duck play area.
Next step will be fencing off some areas of the existing bed and planting them out with water/bog plants.