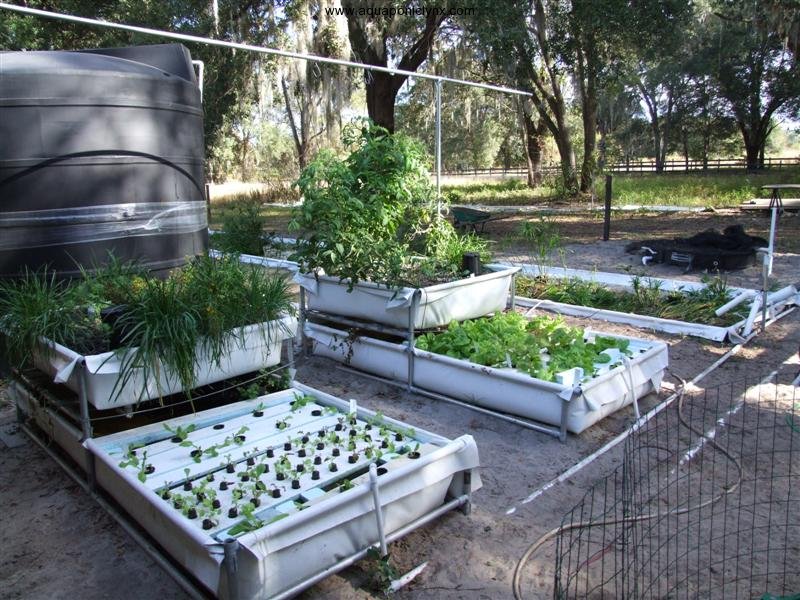 Rail bed rig
Now offering the parts to build rail beds. These are liner and metal fence rail construction to avoid the problems associated with lumber and termites in certain places.
If you are local in Central FL, you can pick up one of these rigs here (call ahead for availability because I may need to cut and assemble parts)
That would include the metal rails,
The cattle panel fencing for support under the media bed portion,
The metal Clamps
The clamps for attaching the liner
The Liner
And the Uniseal with plastic backing for plumbing through the media bed
Assembly Manual and e-mail support provided.
(Some assembly required unless you have a big enough truck to take it home in one piece.)
(for assembly you would need a firm level location (perhaps some bricks or blocks for under the feet of the rig if building on sand, a measuring tape, a 1/2″ ratchet and a knife.)
The rail bed rig is 4′ wide and about 8′ long. There is a 4′ by 4′ bed in the upper section which I usually use as a media bed (media not included.) And then the lower section which totals about 8′ long has a section under the upper bed and a 4′ section that juts out in front that can be used for pond plants or as a raft bed. The entire lower section also acts as the sump. These rigs are designed to be used with a separate fish tank though they could be used for Hydroponics without the addition of a fish tank. Water pumps, air pumps and plumbing sold separately since almost every layout will be different and I hate to put together a package that always has to be taken apart and re-worked.
The complete rail bed rig is available for local pickup only, I am not interested in spending time and effort getting endless freight quotes to ship this only to have everyone decide it costs to much to ship it and they will get the fence panel and metal pipes locally. I will put together a liner and clamp kit for those who wish to get the fence panel and rails on their own.
If you are in central FL and REALLY want one but can't arrange to pick it up yourself or have a friend pick it up for you, I may be able to deliver and set it up for you for a fee (the fee will be based on mileage and time from my farm to your place and back to my farm.